The Ghana Broadcasting Corporation (GBC) has unveiled a portrait to honour and celebrate one of its own for his immense contribution to the Corporation and the country at large
Born as Joachim Awuley Lartey, otherwise known as "Over To You Joe Lartey", the renowned Ghanaian Football Commentator and Journalist, who worked with the Corporation was phenomenal to the development of sports in the country. With his iconic voice and descriptive tone of events, sports journalism was redefined through his high level of professionalism.
The legendary and celebrated journalist was the first President of the Sports Writers Association of Ghana (SWAG).
Joachim Awuley Lartey, famously known as 'Over To You Joe Lartey', joined the GBC in 1961 following a recommendation from an old school mate from the Accra Academy.
At GBC he moved from the Talks and Features Unit to the Sports Unit. He later wrote scripts on sports fused with politics. With a career spanning many decades, Mr. Lartey was the Chief Commentator when Ghana first hosted the Africa Cup of Nations in 1963 and was also Commentator at subsequent AFCON tournaments and other competitions across the world.
For many years, he was the most recognisable voice in Ghana football's First Division (later Premier League) until he retired.
For Sports Commentator and host of GBC's Sports Highlights, Kwabena Yeboah, Mr. Lartey exuded so much energy in his craft. He made history in the fraternity, and it was a rare honour to be associated with him.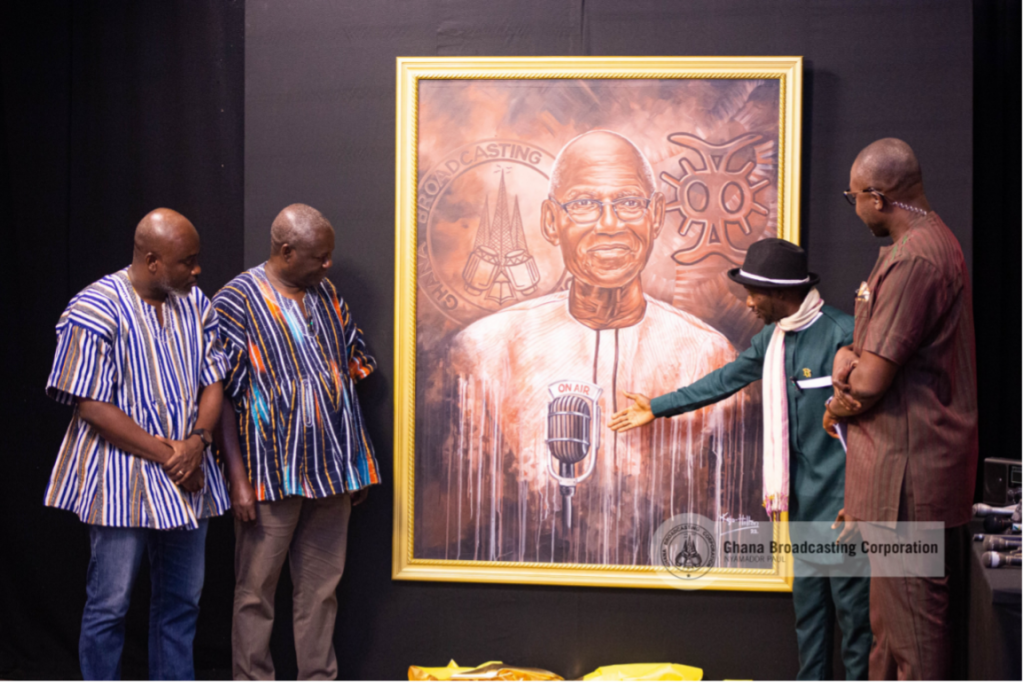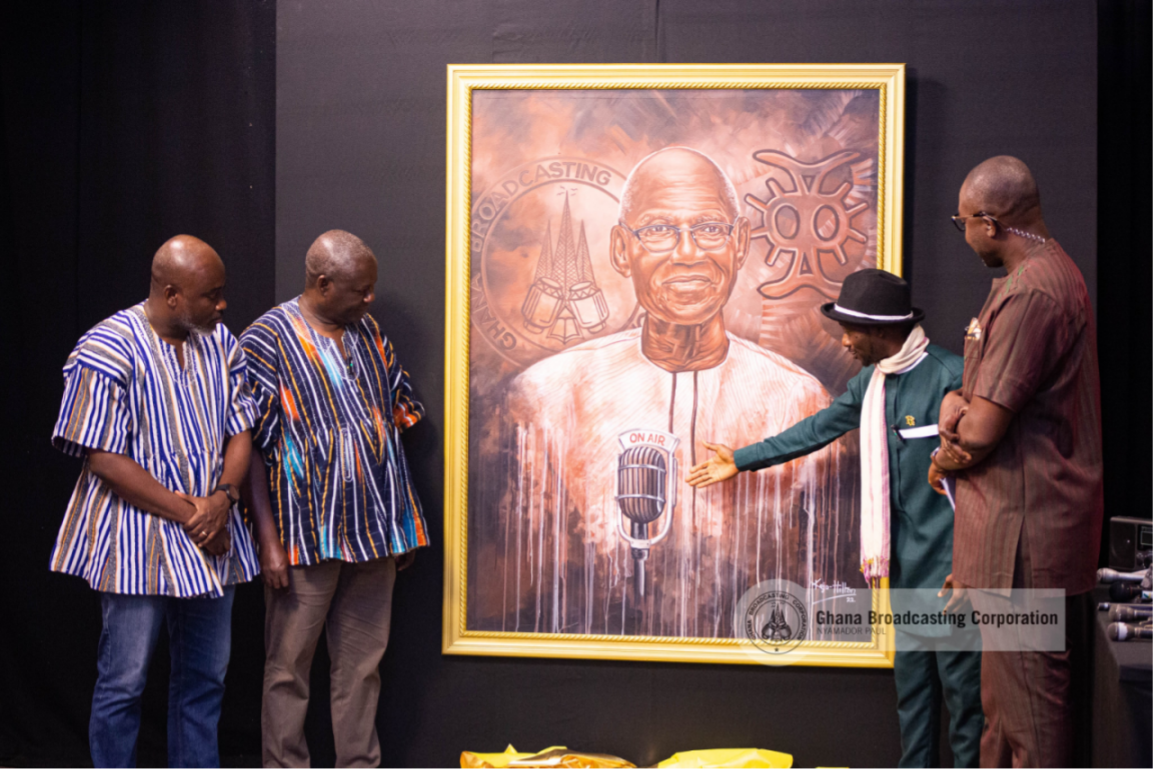 Story by Rachael Kakraba
Photos: courtesy Paul Nyamador/GBC.