A delegation from the National Media Commission (NMC), led by the Chairman, Mr. Yaw Boadu- Ayeboafoh paid a courtesy call on Management of GBC at the Broadcasting House on 16th August,2023.
The visit was part of activities by the Commission to work closely with all constituted bodies.
Mr. Yaw Boadu-Ayeboafoh advised GBC;
Not to be discouraged by negative comments by some sections of the public about GBC but rather continue to provide quality content.
He tasked Management to submit a proposal on the reforms that the Corporation intends to make.
He urged journalists to be professional in their reportage by seeking stories from all parties and not broadcast one -sided stories.
The NMC Chairman also expressed joy about the harmony that exists between Management and Union.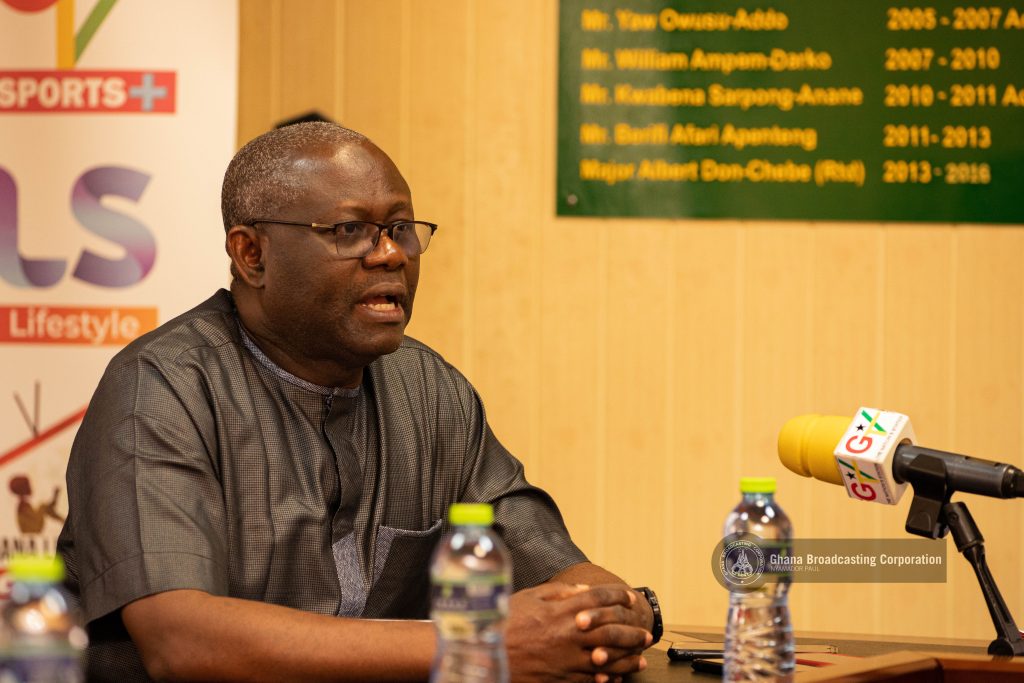 The Director-General of GBC, Prof. Amin Alhassan, on his part highlighted on the;
Progress on the restructuring of GBC brands and flagship programmes
The need to review the legal instrument that established Ghana Broadcasting Corporation.
Sensitize the public about the need to pay TV Licence. He suggested TV Licence be re-launched as a Public Media Tax.
He further emphasized the need for NMC to seriously consider a sustainable funding system for the Corporation, especially funding for football rights which will enable the Public Broadcaster telecast football games to Ghanaians nationwide.